Riding Equipment
At our huge superstore in Sharnford, Leicestershire, we have one of the largest ranges of riding equipment in the UK – you're sure to find what you want in our saddlery. Our friendly and helpful staff will give you the best advice to ensure you walk away with the products that are best for you. We stock the major brands in riding equipment and equestrian clothing meaning you'll always get the best quality for you and your horse. Browse below for more information on our products:
Saddles & Riding Equipment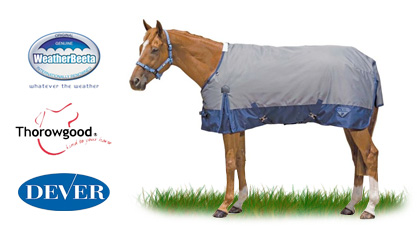 We have all the riding equipment you need at our equestrian store. We have equipment for male and female riders, as well as younger riders. Our saddles are of a very high quality, many from top brands such as Dever Saddlery and Weatherbeeta.
The types of products we have in stock include:
Saddles, Stirrups & Straps
Spurs
Whips
Riding Hats & Body Protectors
Bridles & Harbridges
Horse Feed & Bedding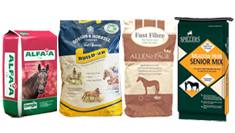 A well-fed horse will always be happy and contented, which is why we stock a wide range of horse feed. Bedding is also very important for your horse's wellbeing and general happiness. You will find a selection of bedding, such as traditional straw and high quality wood shavings from Snowflake, Aubios and Championship, to help keep your stable clean and dry for your horse.
We stock a variety of top horse feed for horses with different diets and preferences. We have vast supplies of stock brands such as Allen & Page, Heygates, Saracen Horse Feeds, Dodsen & Horrell and more.
Clothing, Hats & Footwear
We stock high quality casual and equestrian clothing for men and women of all ages, including riding hats. We stock most of the major brands in equestrian products, including Toggi, Ariat, Joules, Champion and more.
Hoodies
Jackets
T-shirts
Polo Shirts
Gloves
Show Jackets
Trousers & Shorts
Socks
Helmets

Sweatshirts
Riding Boots
Skirts
Wellies
Riding Hats
Chaps
Breeches
Body Protectors
Horse Healthcare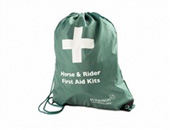 It is vital to look after your horse's appearance and health, which is why we are stockists of many types of horse healthcare products. We have first aid kits, wound sterilisation, gamgee tissue, wound wraps and more.
We stock a large variety of Robinson Animal Healthcare products - a range capable of ensuring you can look after your horse in minor situations where more advanced medical know-how is not required.


Come and visit our shop...
Hover over the thumbnails above
for a larger view
Call us on 01455 209302 for further information and directions to our shop.